GENDA Inc. (Headquarters: Minato-ku, Tokyo, Representative Director and Chairman of the Board: Nao Kataoka, Representative Director and President: Mai Shin; hereinafter "GENDA") announced today that GENDA and ROUND ONE Corporation (Head Office: Osaka, Japan; President : Masahiko Sugino; hereinafter "ROUND ONE") have terminated their joint venture agreement regarding Kiddleton, Inc. (Headquarters: Dallas, Texas, U.S.A.; President & CEO: Atsushi Iyoda; hereinafter "Kiddleton"), a joint venture between GENDA and ROUND ONE. The termination of the joint venture agreement and the transfer of shares will take effect on September 29, 2023, and Kiddleton will become a wholly consolidated subsidiary of the Company as of the same date. As of today, Kiddleton will have 142 amusement and other facilities (140 mini-locations*1 and 2 stores) in North America.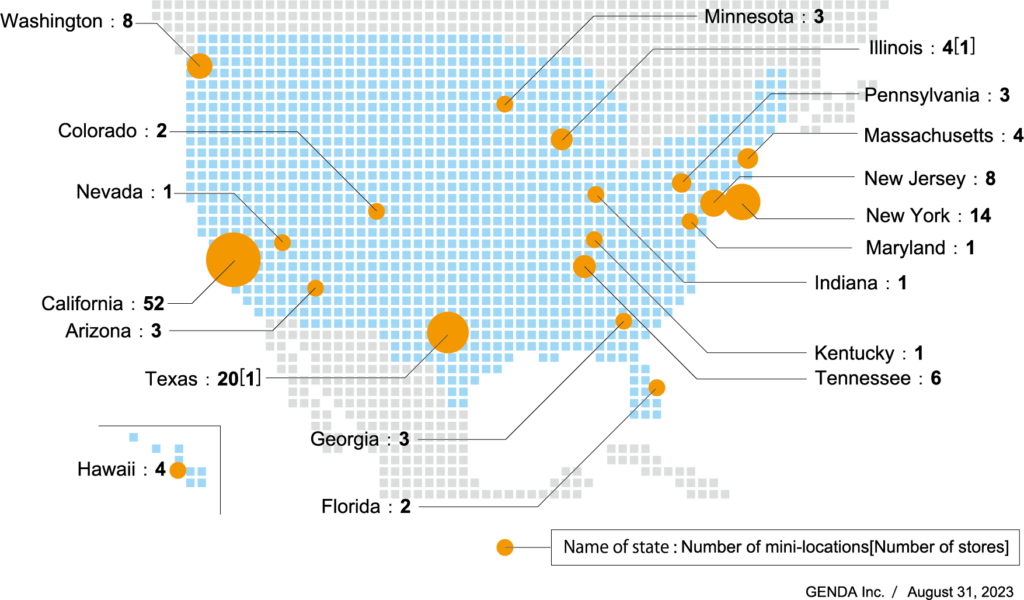 *Non-staffed game areas
For more information, please see the following
Company Profile
In order to realize our aspiration "More fun for your days" we are building a global entertainment network and aiming to increase the "total amount of fun" that is distributed throughout the world.
The GENDA Group currently operates approximately 260 amusement arcades and other facilities. The GENDA Group is also involved in amusement machine rentals, online crane games, sales promotions, and other character licensing activities, and operates businesses in China, Taiwan, and the United States in addition to Japan.
GENDA Inc.
Representatives: Representative Director and Chairman of the Board: Nao Kataoka, Representative Director and President: Mai Shin
Address: 17th floor, Tokyo Shiodome Building 1-9-1 Higashi-Shinbashi, Minato-ku, Tokyo
Date of Establishment: May 2018
URL: https://genda.jp/en
GENDA IR page: https://genda.jp/en/ir